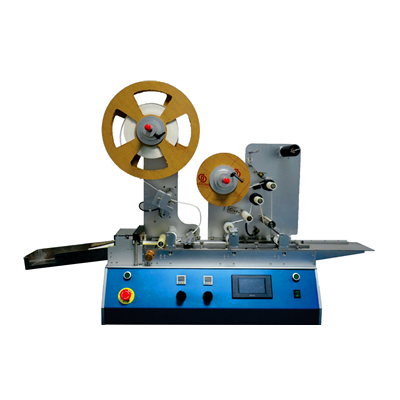 The production process of the equipment consists of three processes namely manually tearing film, automatically pasting film and auxiliary material cutting. Firstly, the manually or automatically plate casting device is used to cast the slab of which the interleaving paper has been torn off and the conveying belt is used for conveying and the continuous pasting of 1-2 kinds of rolled auxiliary materials (we can provide customized service if several kinds of materials are needed to be pasted). Finally, the slab which completes the material pasting will be automatically identified and cut into adesignated length, which is applicable to chromatography test paper production enterprises with a certain scale.
Technical Paramenters:
Conveying speed:50-150mm/s
Deviation of slab: deviation ±0.15mm for every 100m membrane
Length of slab: 260-310mm (customizable if the actual size exceeds the specified size)
Width of slab:55-98mm
Thickness of slab:<0.5mm
Width of NC membrane:18、20、25mm(Special size can be customized)
Width of absorbent paper :15-45mm(others are customized)
Range of inner diameter of roll core:75-78mm
Maximum outer diameter of NC membrane:250mm
Maximum outer diameter of absorbent paper:400mm
Air source pressure requirement:0.4-0.7MPa
Air source flow requirement:5L/Min
Supply voltage:220V
Machine power:300W
Cut length range: to be automatically identified based on the length of the base plate
Mainframe dimension:1400×480×960mm
Minimum size requirement of workbench:2.5m×0.6m

Main features:
1. SIEMENS PLC control system is configured with a touch screen interface which is easy to operate;
2. The precise positioning of the micrometer head is adopted so that the material pasting accuracy and speed are greatly improved compared with that of manual operation;
3. The pasting position of material is adjustable which can meet the replacement requirement of various product lines;
4. The operating speed of the equipment is adjustable and each auxiliary material has the tension control and material shortage alarm function;
5. During pasting, the connection between the large plates is automatically controlled by the sensor and the end of the slab that is pasted with the material is cut and the length can be automatically identified, which is precise and efficient;
6. The equipment has exquisite appearance and powerful function, which can greatly improve the production efficiency and film pasting quality, and save the labor and material costs.