Today is the 27th "World Alzheimer's Day"
To many people
This disease is both familiar and unfamiliar
For every 3 seconds
There is an old man in the world facing memory loss
Gradually moving closer to Alzheimer……
For patients with Alzheimer's disease
Family care, love and company are essential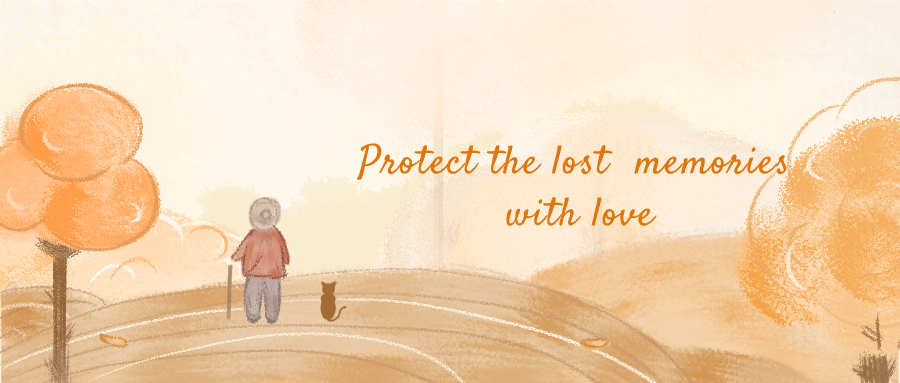 Alzheimer's disease (AD) is a neurodegenerative disease with insidious onset and progressive development. It cannot be completely cured by the current medical conditions, and it is characterized by decreased memory, aphasia, apraxia, ignorance, impairment of visual space function, decreased executive function, and personality and behavior changes. The etiology is still unknown. At present, the number of AD patients in China has reached 10 million and ranked first in the world. Due to the lack of understanding of Alzheimer's disease by many people, the rate of consultation and treatment of Alzheimer's disease is very low.
Alzheimer's disease, known as the "human memory killer", may cause the patient to feel insecure and lose his confidence. If you have such a patient by your side, please take care of him!
As there is no completely effective cure for AD, most of the treatment strategies for AD are based on drug therapy, supplemented by rehabilitation exercise. Therefore, the early diagnosis of Alzheimer's disease is particularly important. In order to quickly test whether a patient has Alzheimer's disease, a urine-based rapid in vitro testing method for AD has been realized after in-depth research by scientists, which provided global a broad-spectrum effective pre-AD screening method. Through qualitative/semi-quantitative detection of specific Aβ amyloid in urine, the rapid auxiliary screening for pre-Alzheimer's disease is completed.
Due to the acceleration of the global aging process, the number of Alzheimer's patients is increasing. The detection of biomarkers in the preclinical or early stage of AD is of great significance for the diagnosis, prevention and intervention of AD. Kinbio has always been adhering to the mission of "boost the IVD industry and escort healthy life" and providing high-quality services to IVD companies. Through nearly 20 years of development, the fully automated production line of immunochromatographic test strips independently developed by Kinbio has provided nearly a thousand companies with a perfect production solution. And also it can provide customized solution for manufacturers that produce AD testing reagents, which contributes its own strength for fighting the Alzheimer jointly.
To boost AD project development, Kinbio will work with you to overcome the difficulties of AD, and together to give this care to Alzheimer's patients who need help, and protect their losing memories with love.