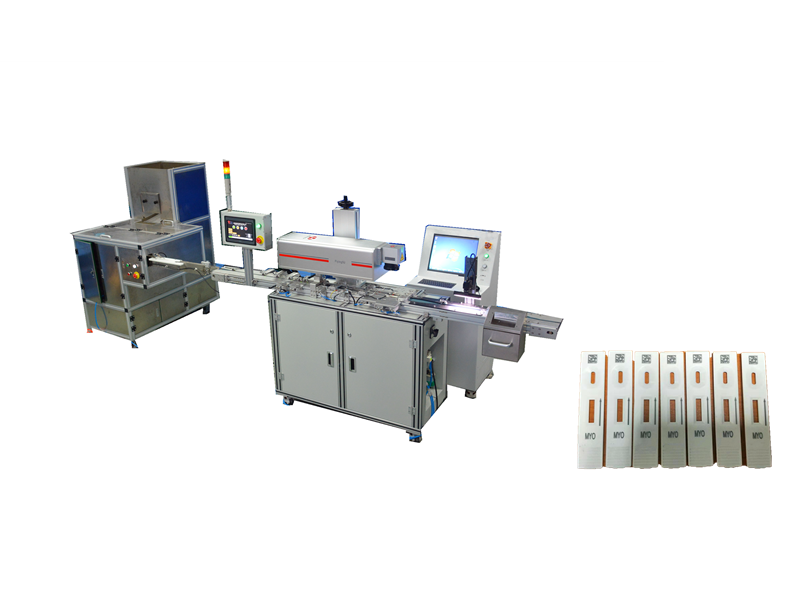 With the continuous development of production and technology, laser coding technology has been widely used in various industries, from glass or metal cutting, food and beverage packaging, pharmaceutical electronic anti-counterfeiting ... which is closely related to our life and everywhere, gradually it has become the most popular technology highly favored in the industry.
Under the dual drive of market big data on product quality and traceability system, laser coding technology has also been introduced into the IVD industry, and work together with automation equipment to achieve the strong combination of production process and fully automatic cutting and packaging equipment, help IVD manufacture made in China!
Based on laser coding technology, Kinbio Tech has introduced the dual-track UV laser coding system ADP100, the device is mainly for automatic coding on the specific medical diagnostic cassette cover, through the automatic screening and feeding method, complete printing such as QR code, characters, arrow marks, etc. Clear and beautiful logo effect not only improve the customer experience, but also deepens the customer's impression on product quality. Meanwhile, it also establishes a good company reputation and highly praised by customers.