China International Medical Equipment Fair (CMEF) is held twice a year, in spring and autumn respectively. After more than 40 years of development, CMEF has now become a leading event in the Asia-Pacific region, providing services across the entire value chain for the medical apparatus and instruments market.
China International Medical Equipment Fair (CMEF) showcases medical imaging, IVD equipment, reagents, medical electronics, medical optics, first aid, rehabilitation equipment, nursing, telemedicine, wearable equipment, outsourcing services and other products, which serves the entire value chain of medical equipment. The 84th China International Medical Equipment Expo of CMEF 2021 Spring will be held from May 13th to 16th, 2021 at the National Convention and Exhibition Center in Shanghai, China.
As an escort for the IVD industry, Shanghai Kinbio will bring its star products to the exhibition. We sincerely invite people from all walks of life to visit the booth of Kinbio and seek common development!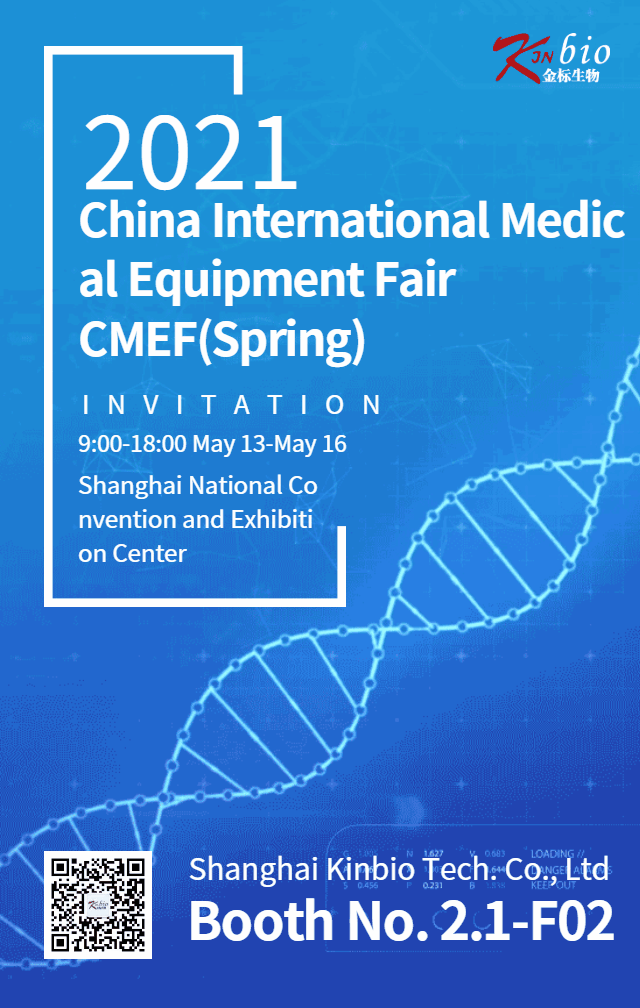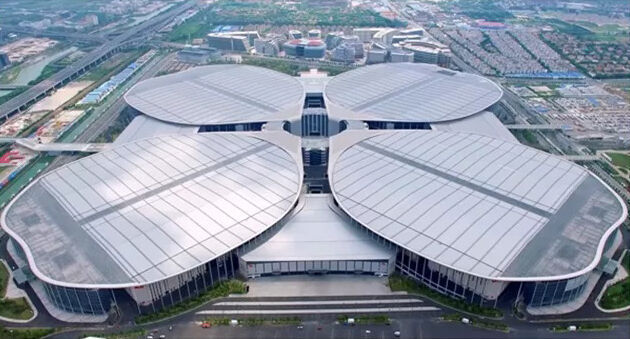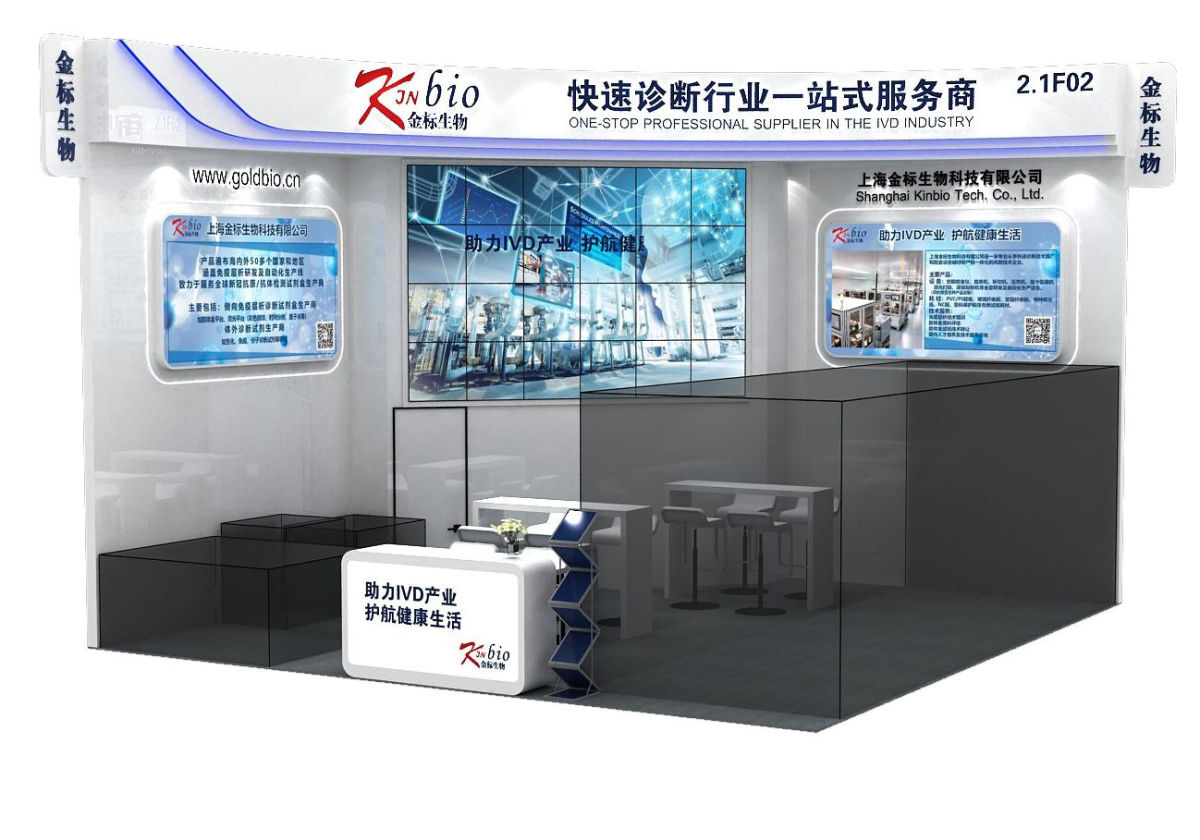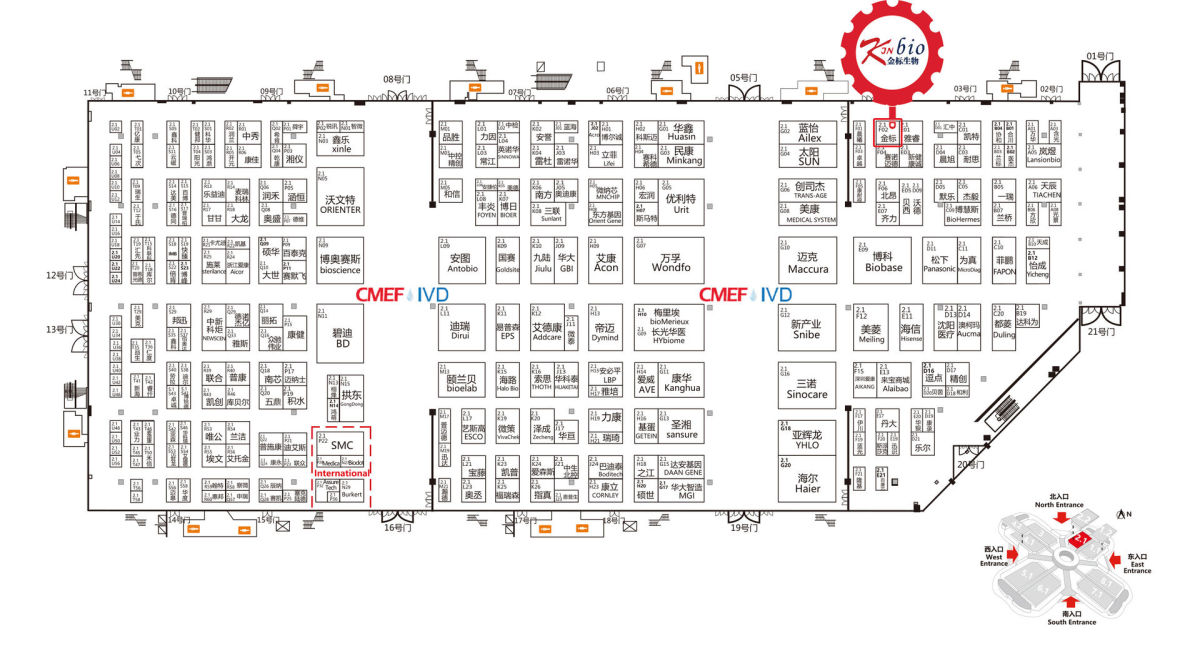 At this fair, Kinbio will take part in this grand event with advanced concepts, technologies and high-quality products. Pay attention to the new development trend of medical technology with you, and discuss the opportunities and challenges in the medical market.
Full Automatic Strip Assembling & Laser Coding System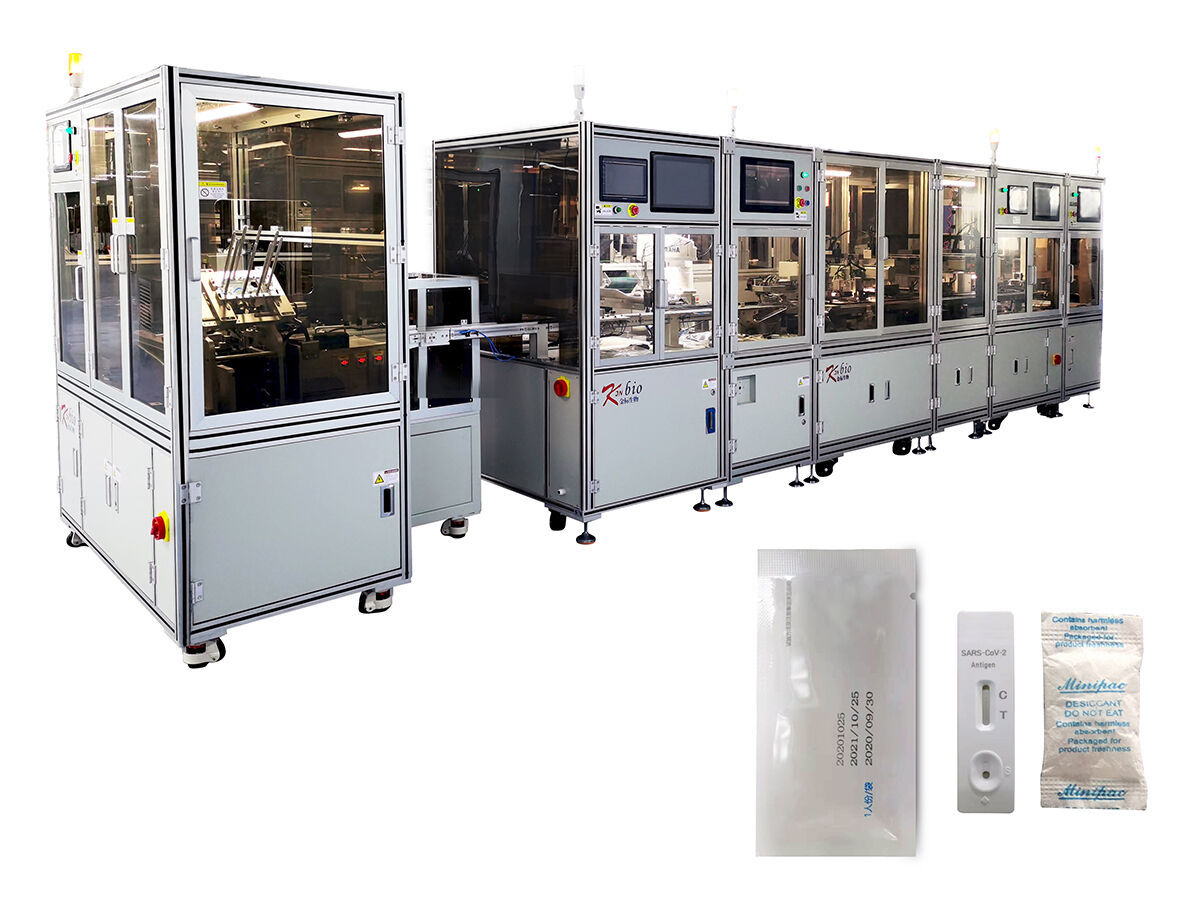 Product Features:
The automatic assembling machine & laser coding system is to cut the semi-finished uncut sheets of biomedical diagnostic test strips or biochemical test strip into strips of specified width after feeding by the automatic feeding system, and loads the strips into the plastic bottom cassettes after automatically waste strips rejection, and then transfer the top cassettes right above the bottom cassettes then close them and press them tightly. Then load the cassette, desiccant or dropper into the aluminum foil pouch automatically and then seal the pouch and print code on the pouch and then discharge.
Full Automatic Aluminum Foil Sealing Filling Machine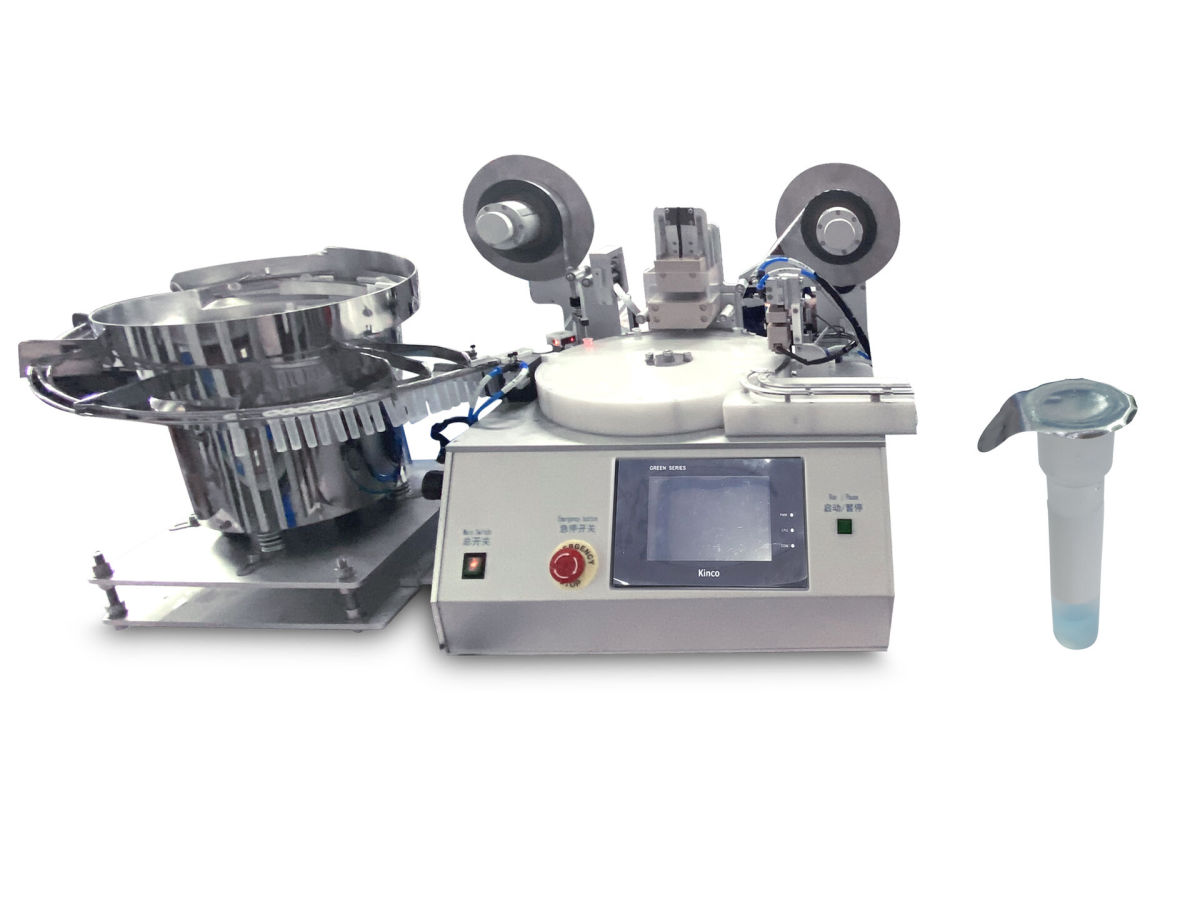 Product Features:
The automatic aluminum foil sealing and filling machine is a fully automatic filling and film sealing equipment that integrates automatic bottle feeding, liquid filling and aluminum foil heat sealing. It is suitable for single or multi-row reagent tubes, such as corona virus antigen extraction tubes.  
Dispenser and Sprayer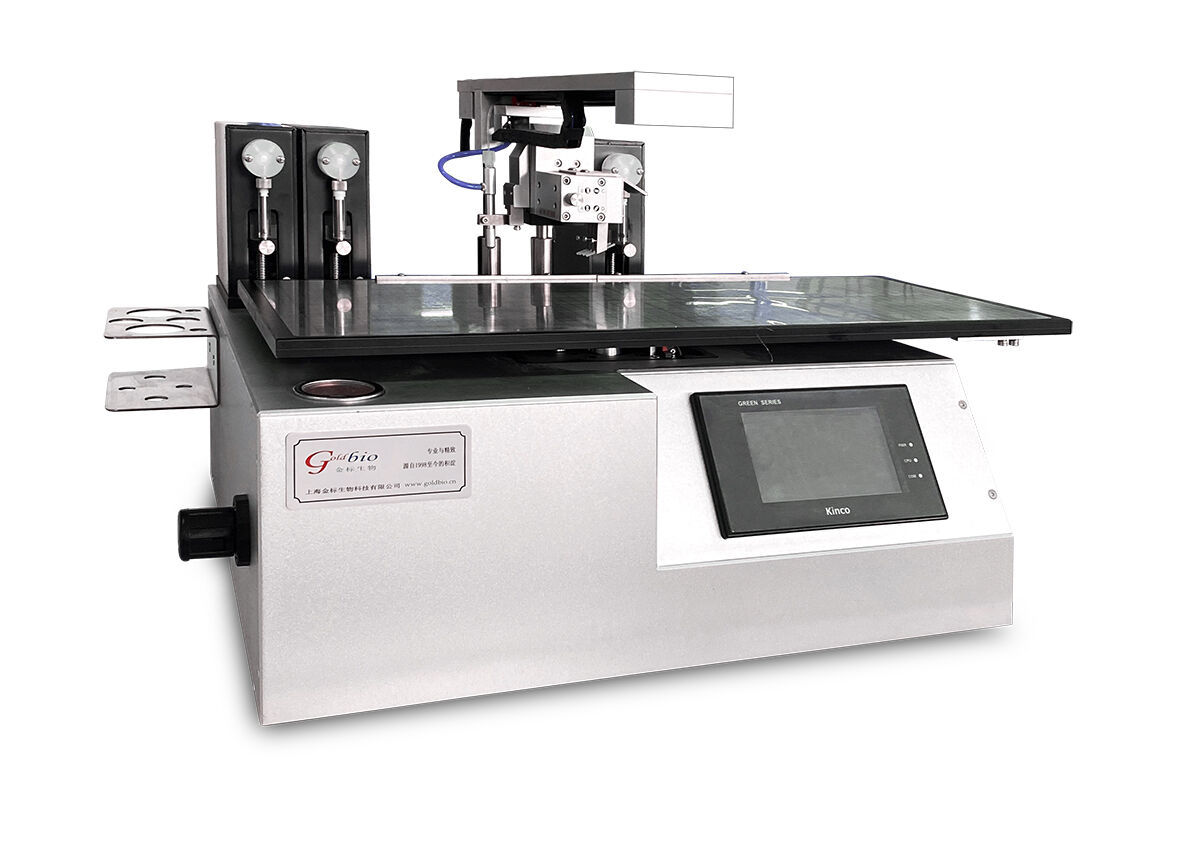 Product Features:
The 3Ddispenser and sprayer is mainly used in the coating of C/T line reagents of lateral immunochromatographic test strips and the preparation of colloidal gold pads. It is suitable for the development and production of chromatography platforms such as colloidal gold, fluorescent microspheres, and quantum dots etc.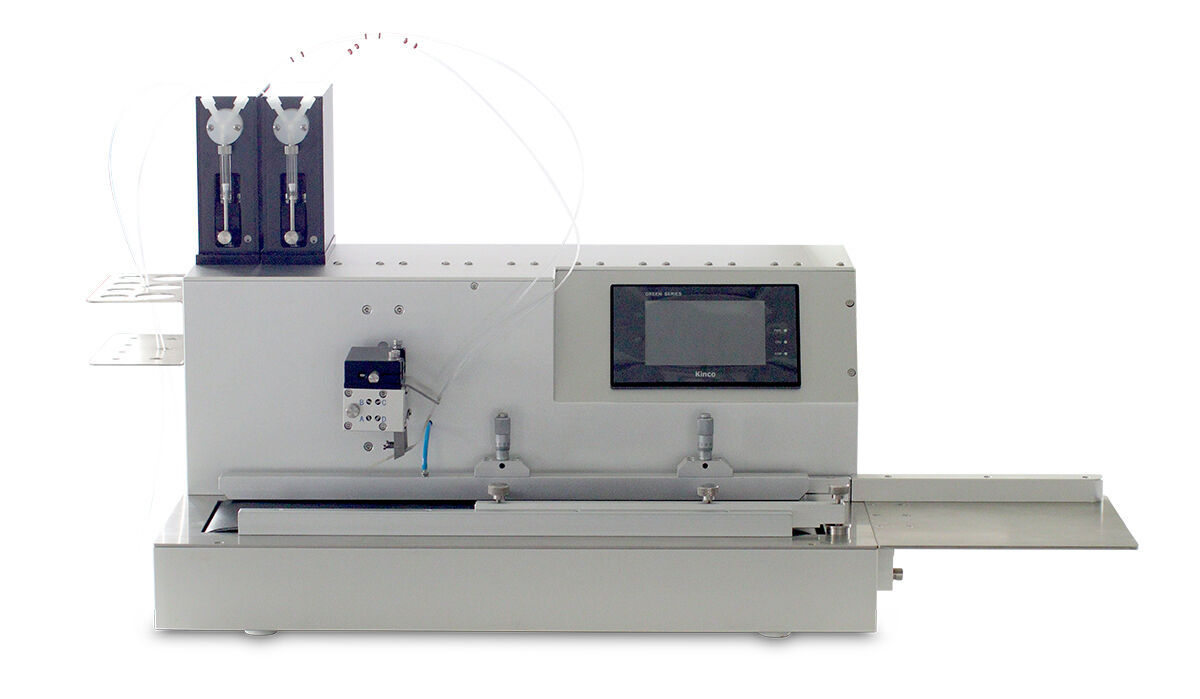 Product Features:

The continuous dispenser is a conveyor belt type continuous dispensing equipment with high dispensing efficiency. It also has the functions of the platform dispenser's quantitative suction, one-way backflow, one-key cleaning, and simulation.
Booth No. Of Kinbio: 2.1F02
Looking forward to your visit, Kinbio will be with you!